Ford Mustang Convertible Campaign
This project is done for the ADVE731 Creative Strategy for Copywriting. Courtesy of Ford.
Car makers are trying to make their cars autonomous for customers. Current trends in the car industry are trying to bind cars with high end innovative technology. Car makers are gradually making self-driving cars into reality.
With the recent testing of the Uber + Ford Fusion and BMW, they are front runners in the autonomous race. These brands promise fully self-driving cars in five years—but they will probably only work in very limited areas. The question or the potential problem for carmakers to consider is how will cars companies let driver's keep their love for cars after the car is advancing to full autonomy?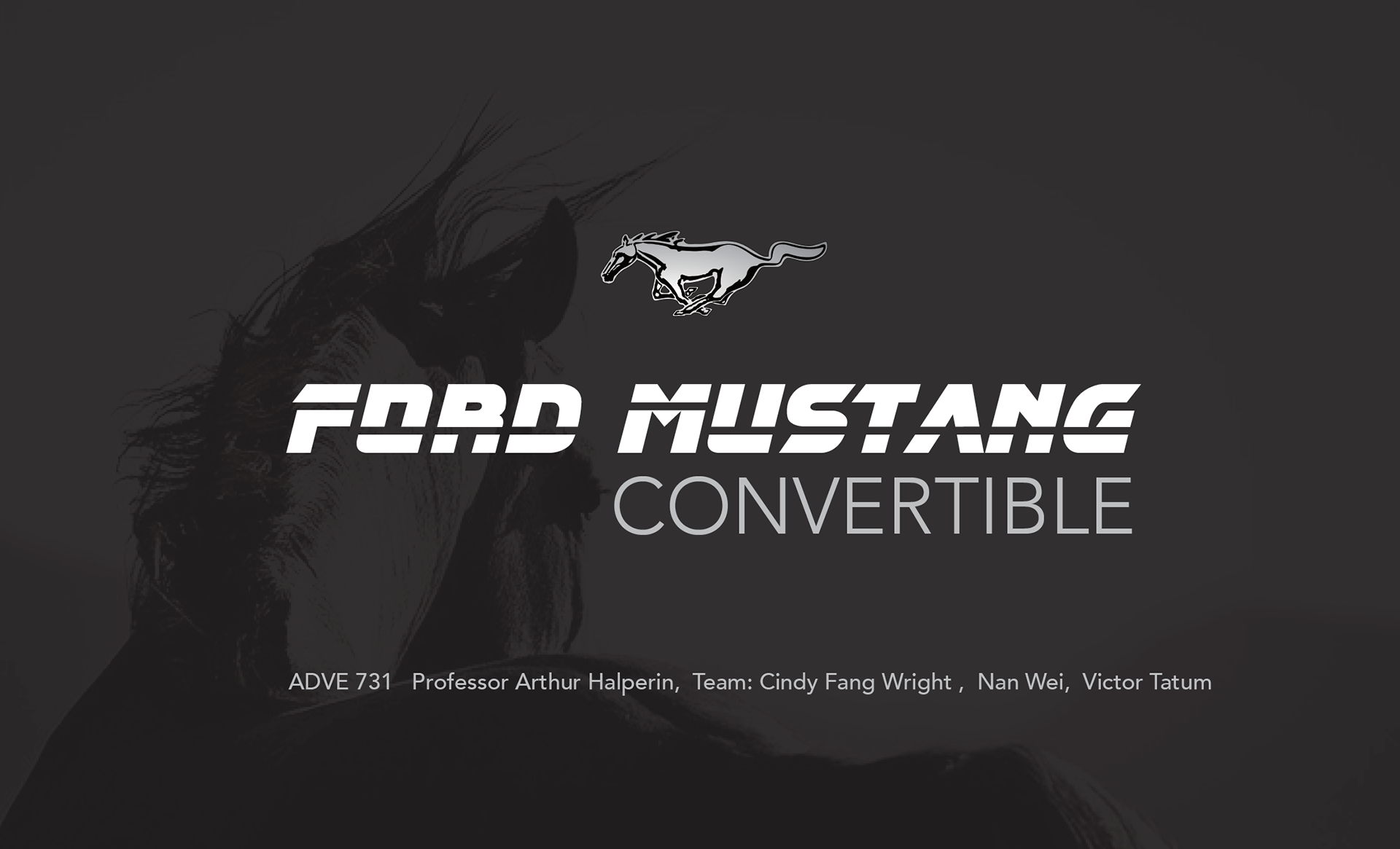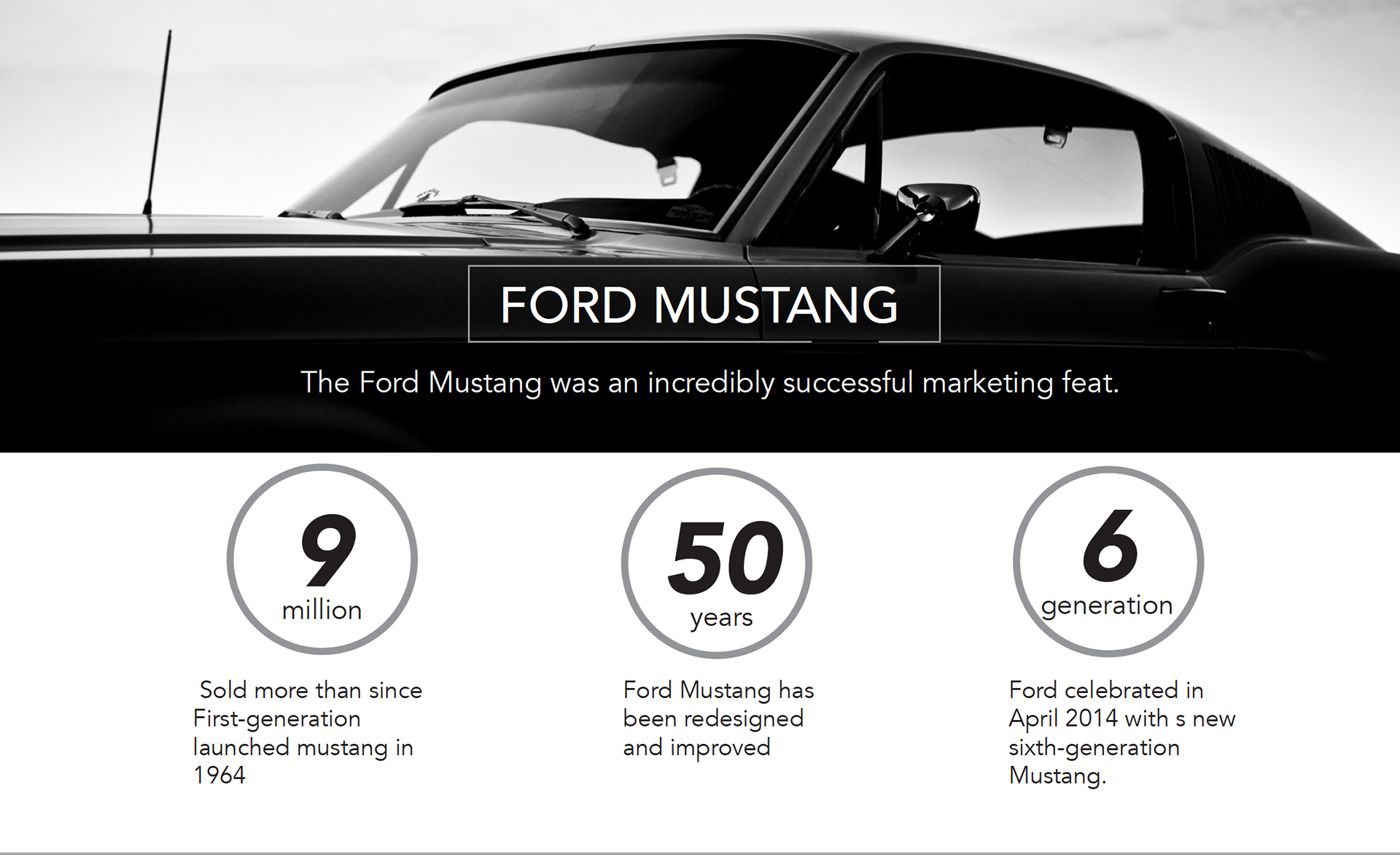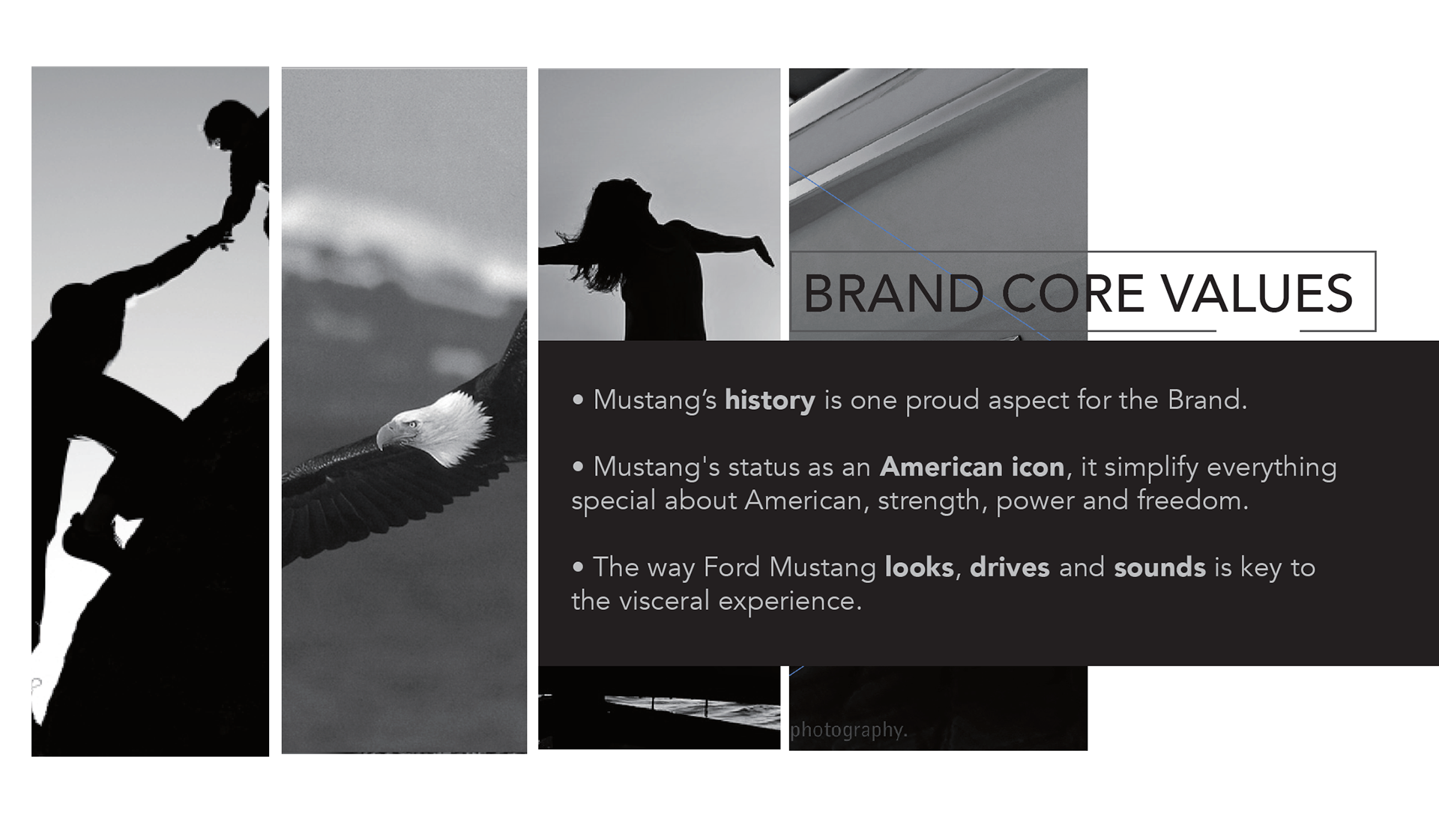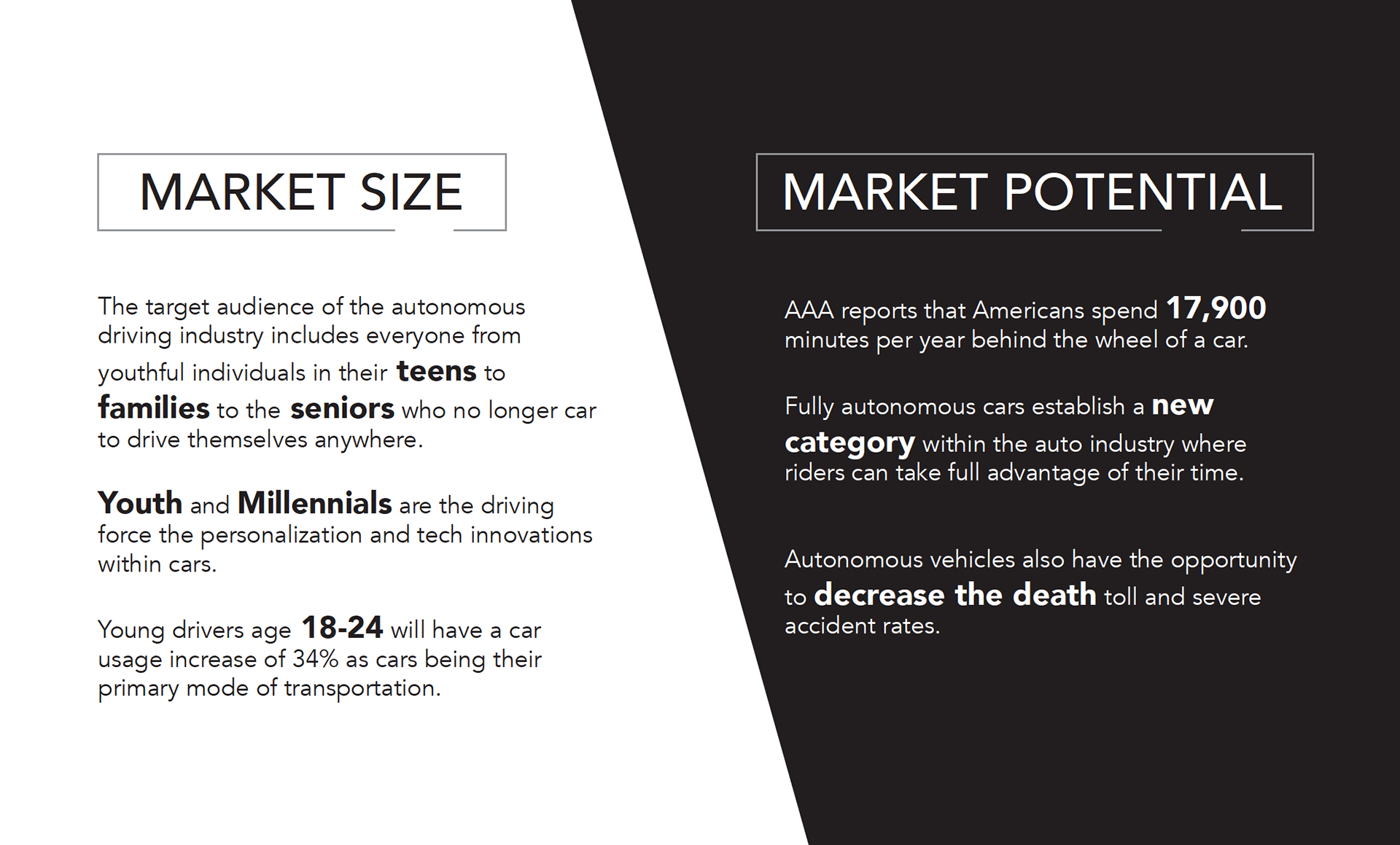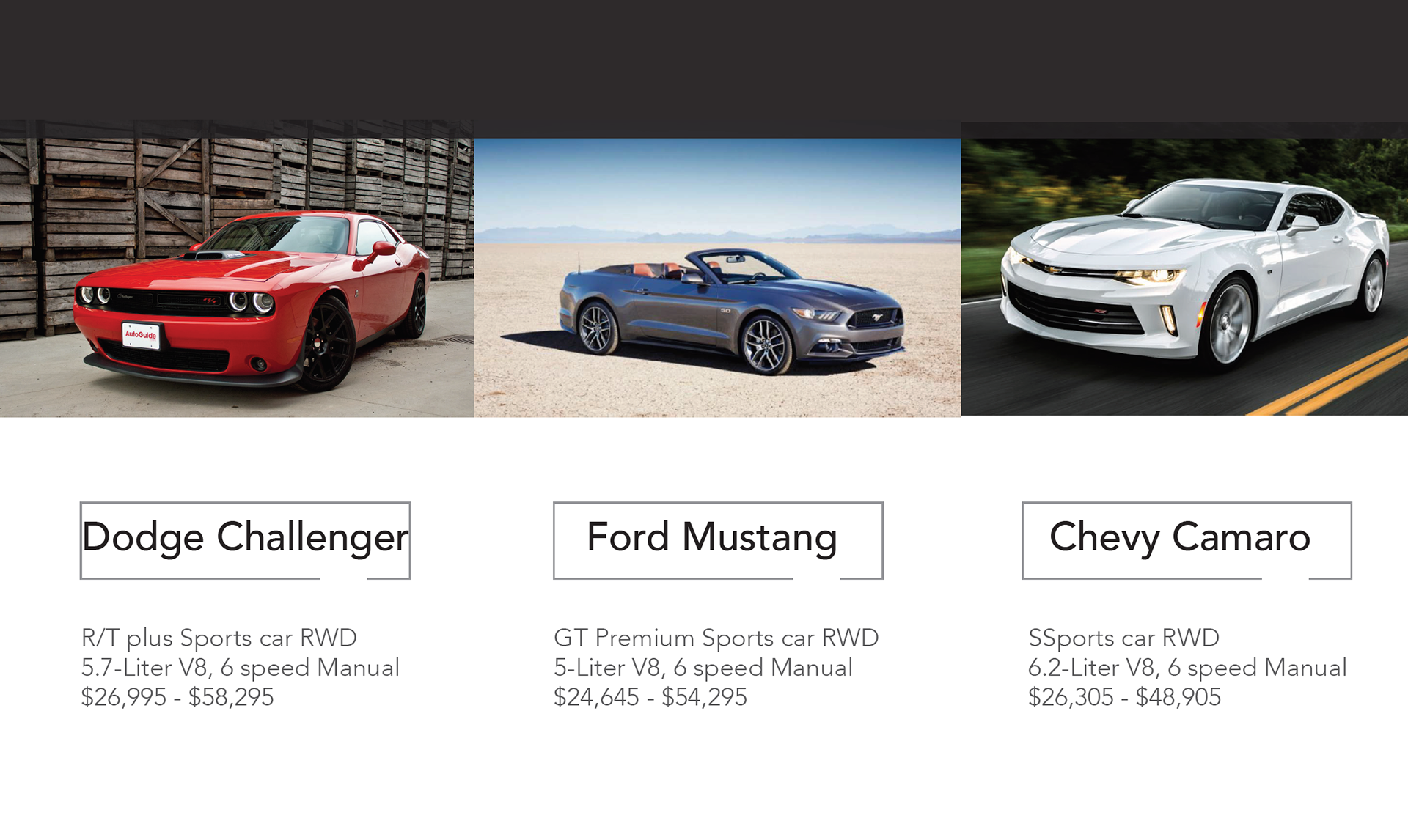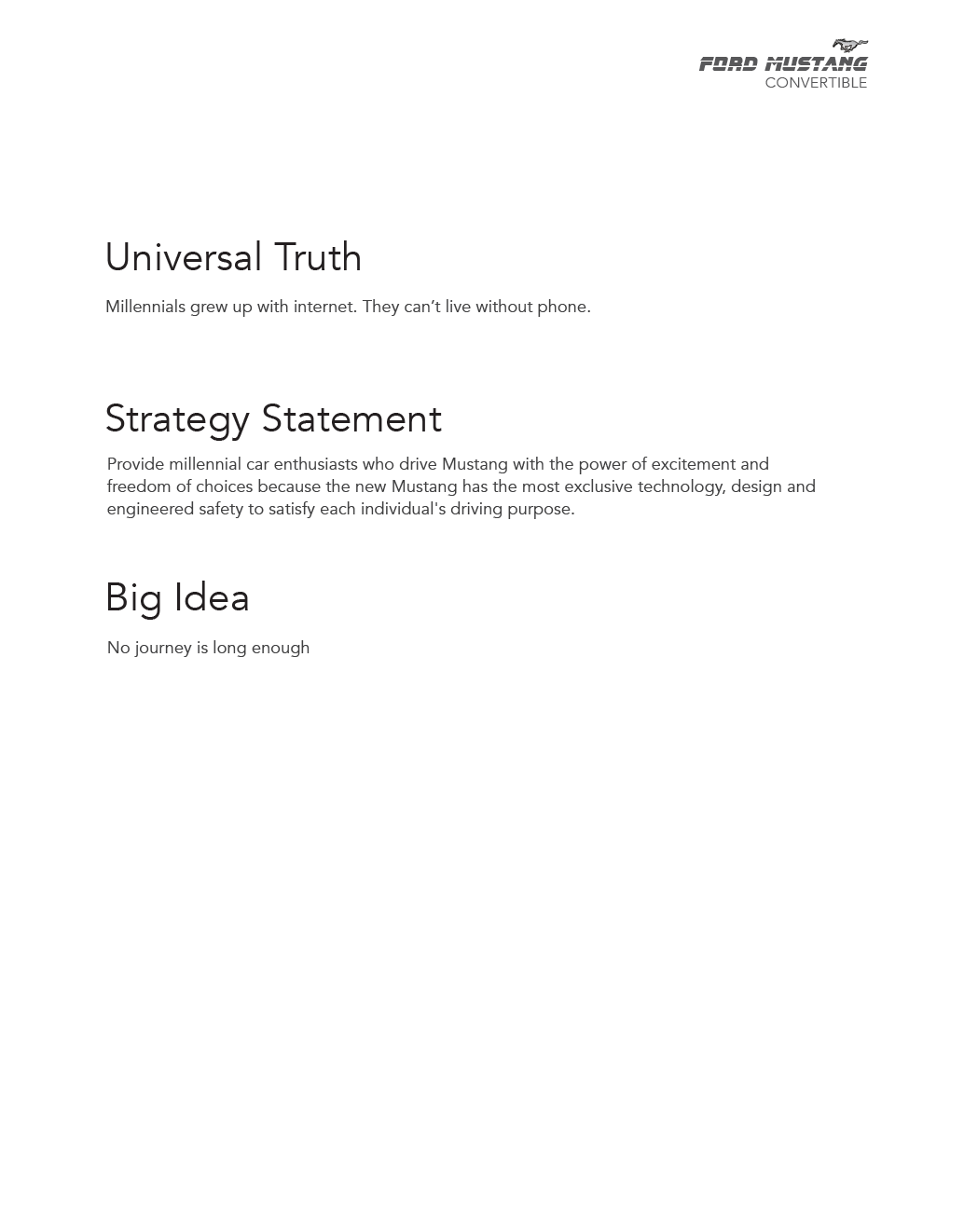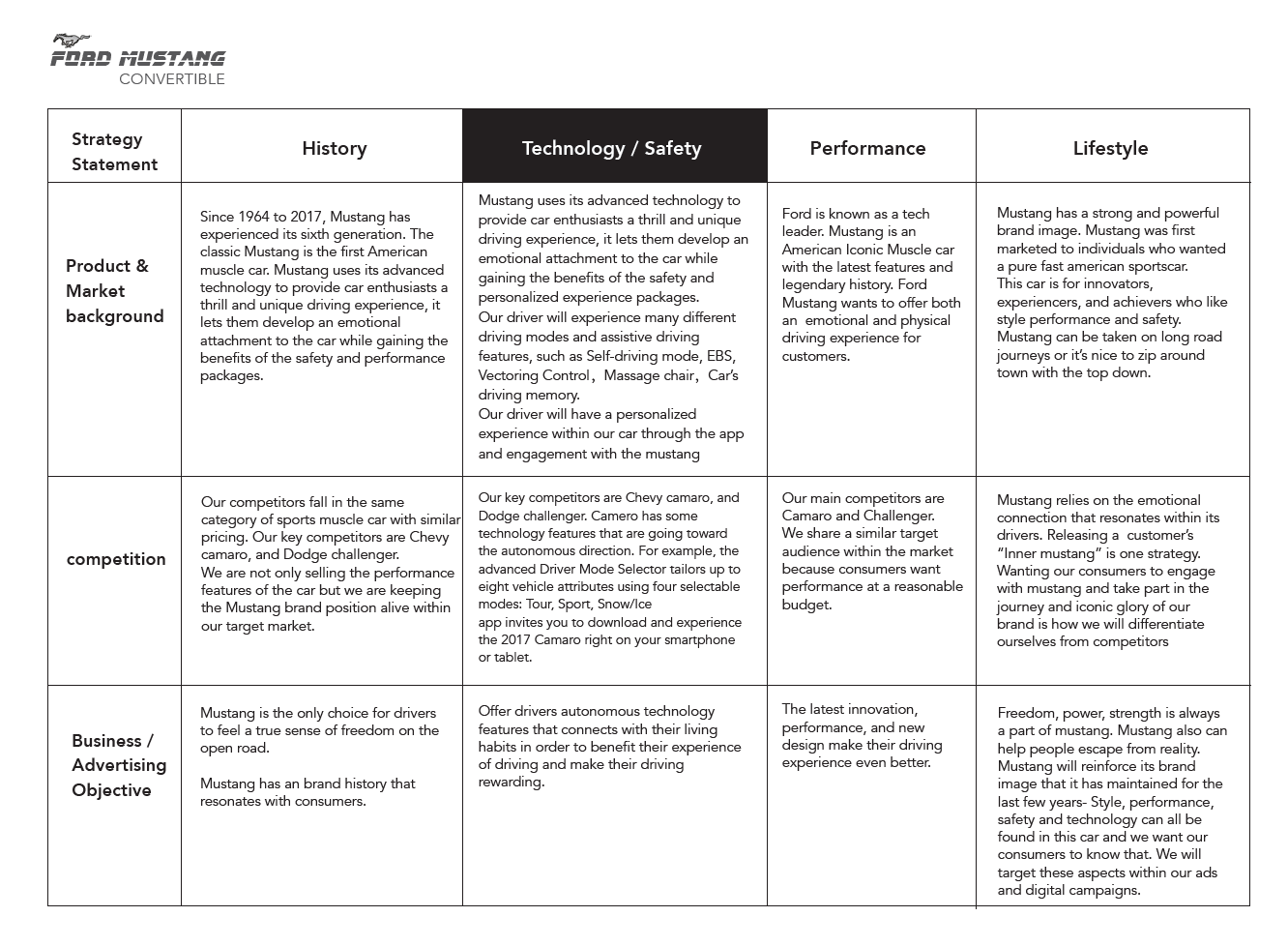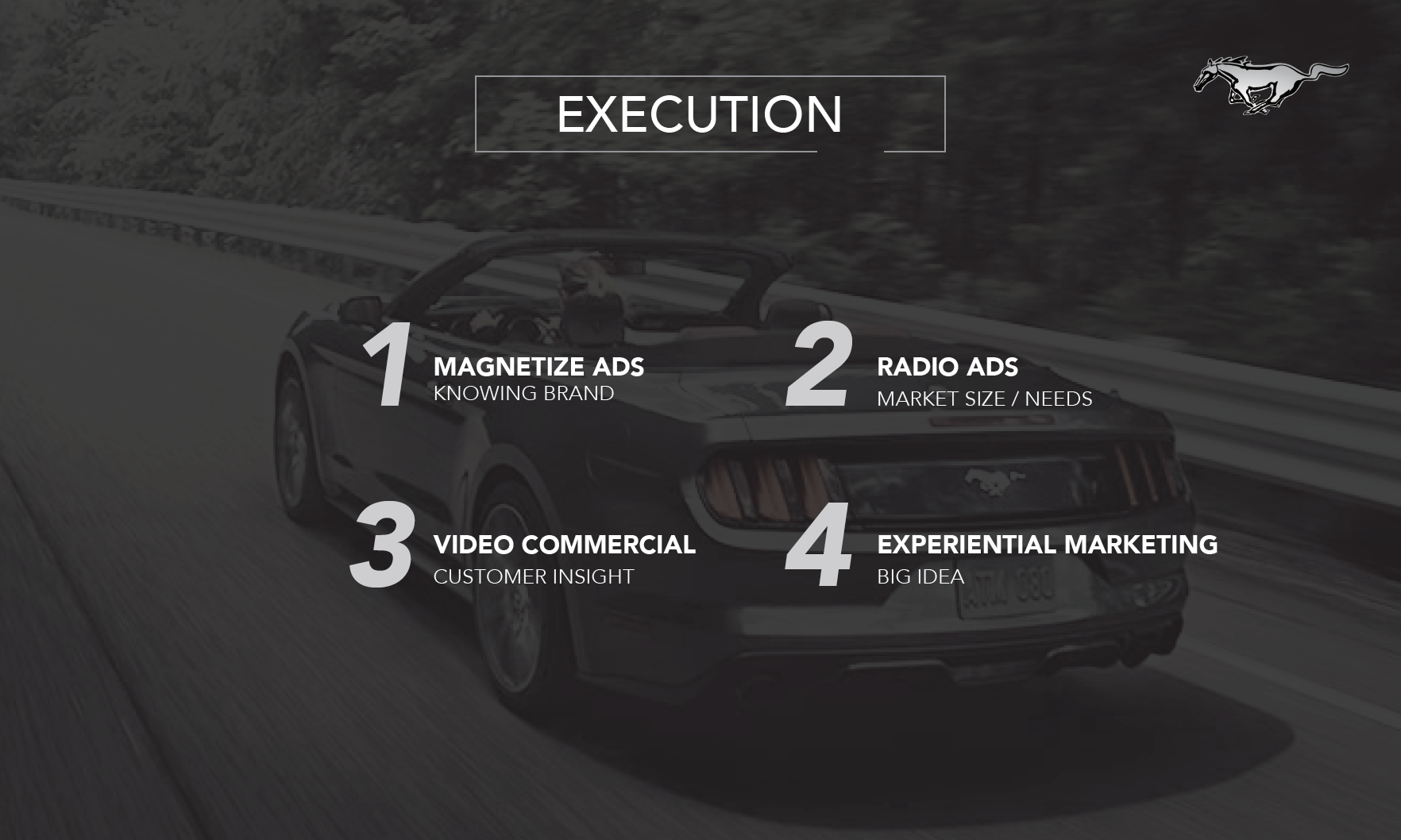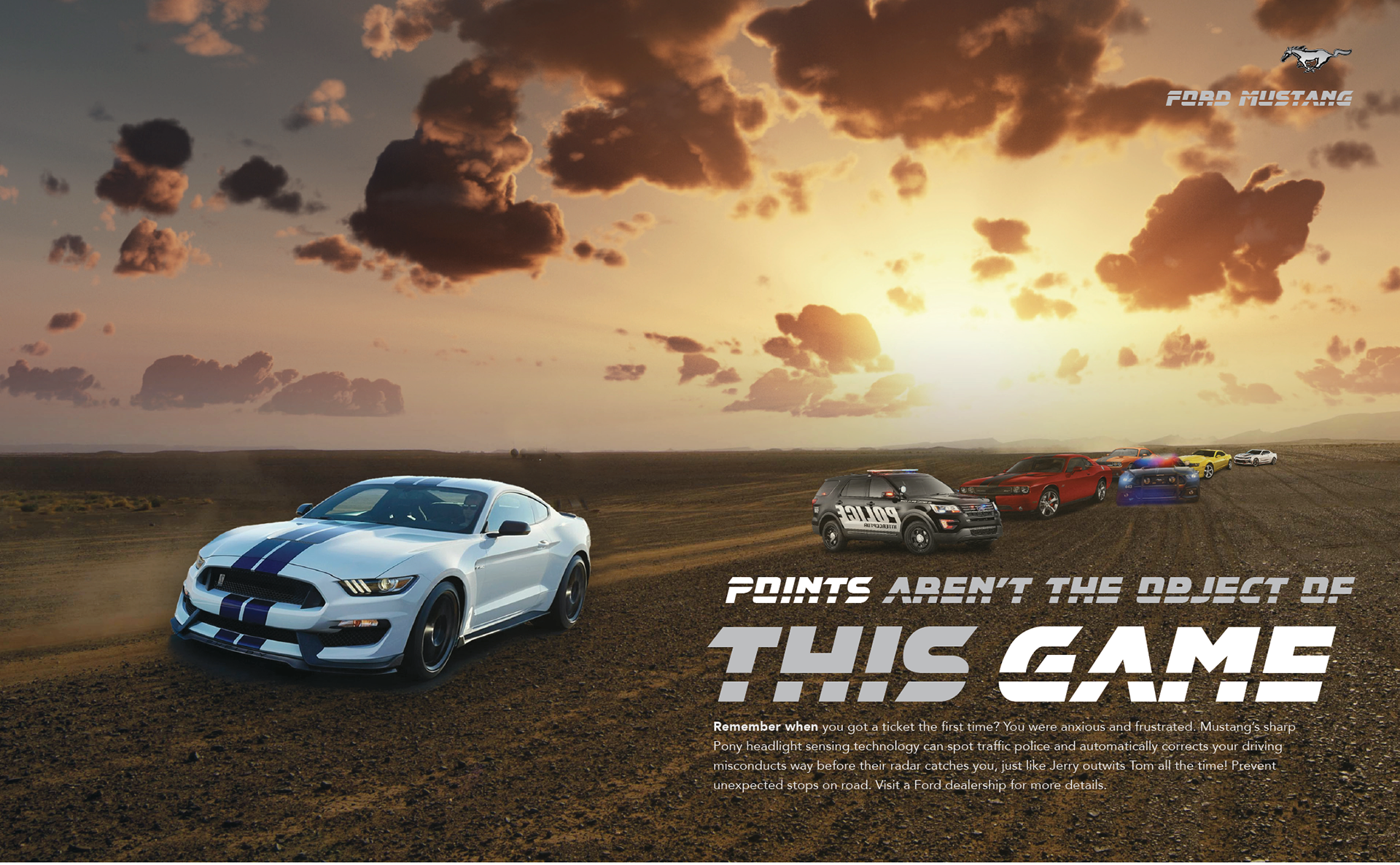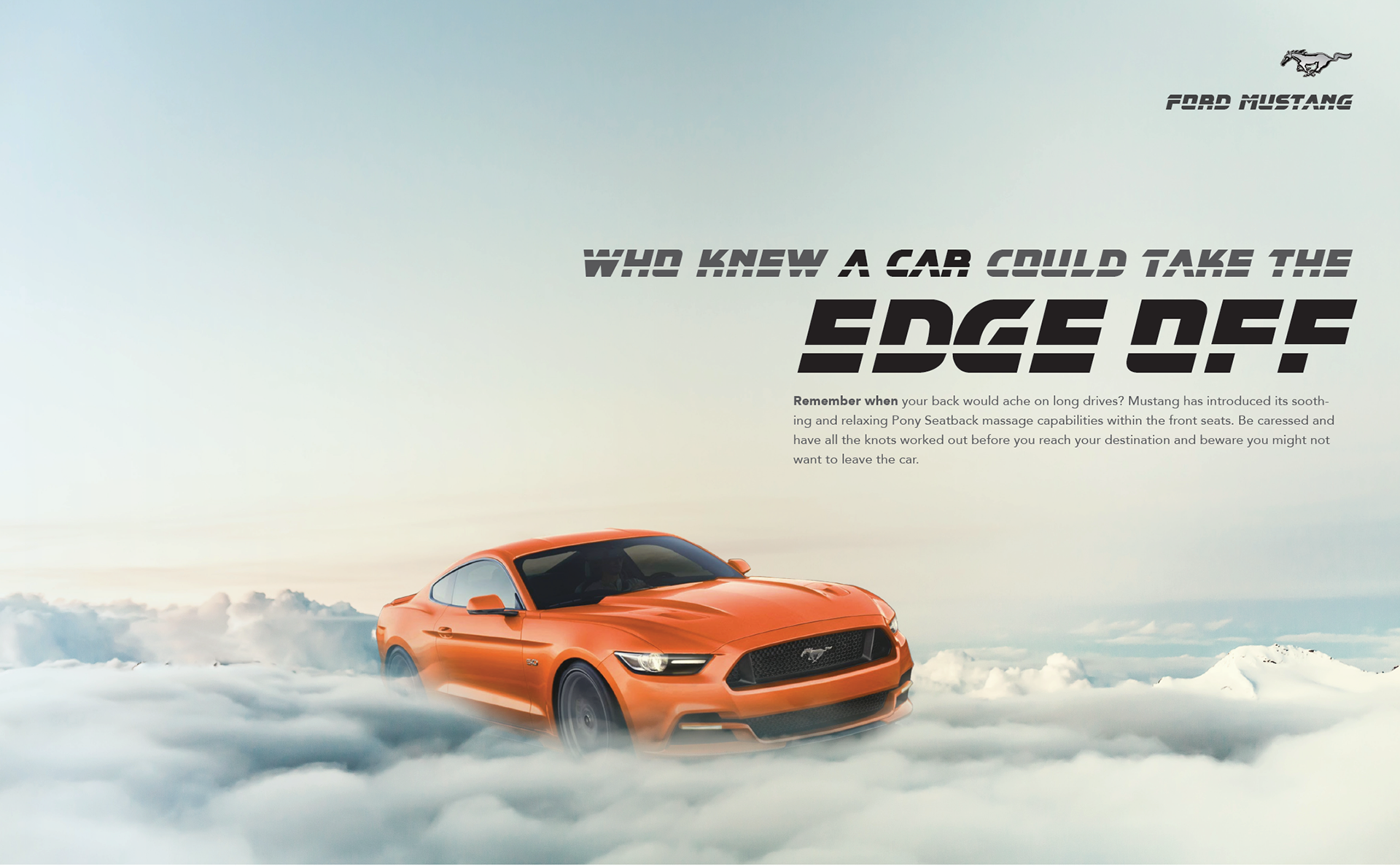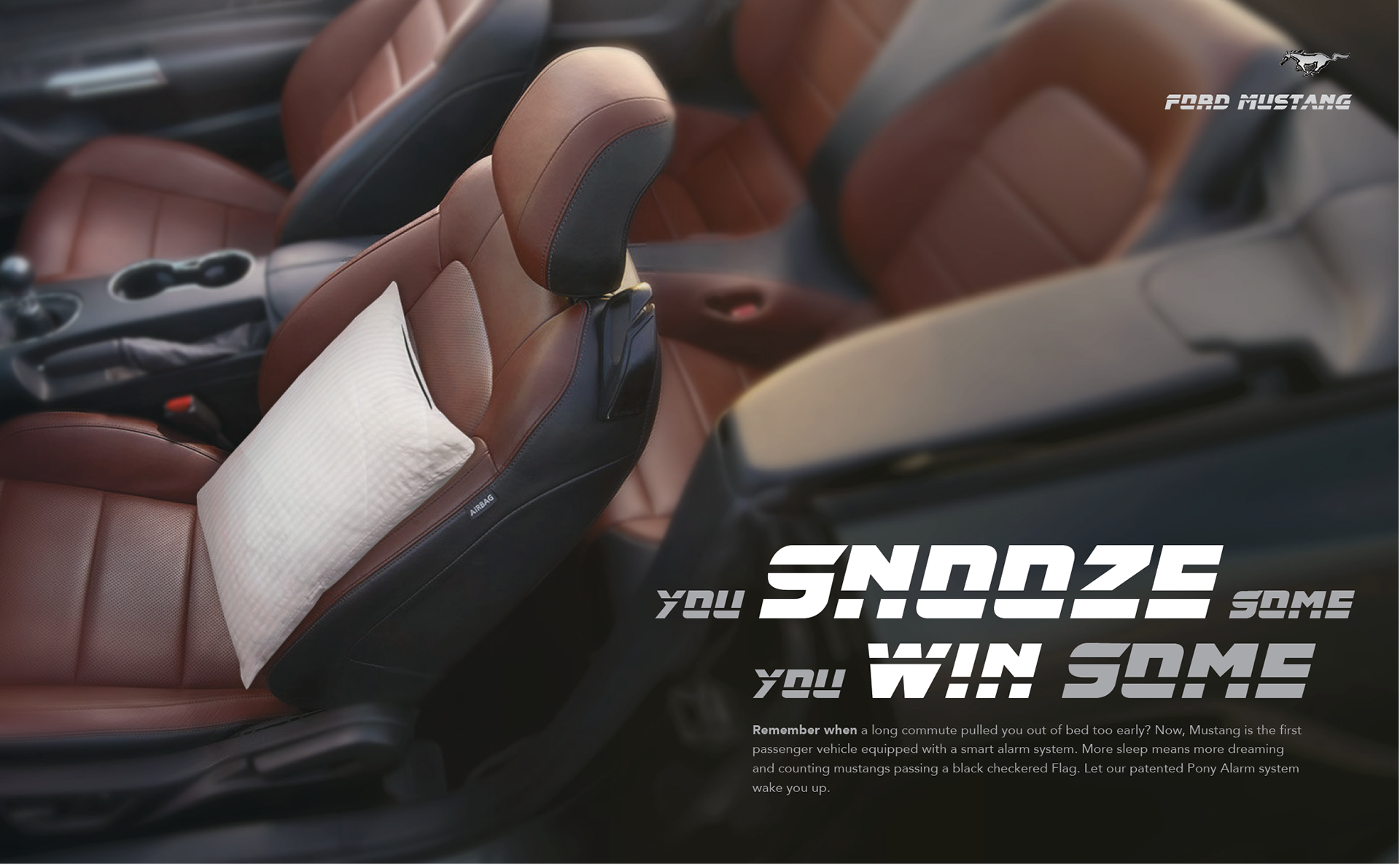 TV Commercial Storyboard and Video

User Experience Installation